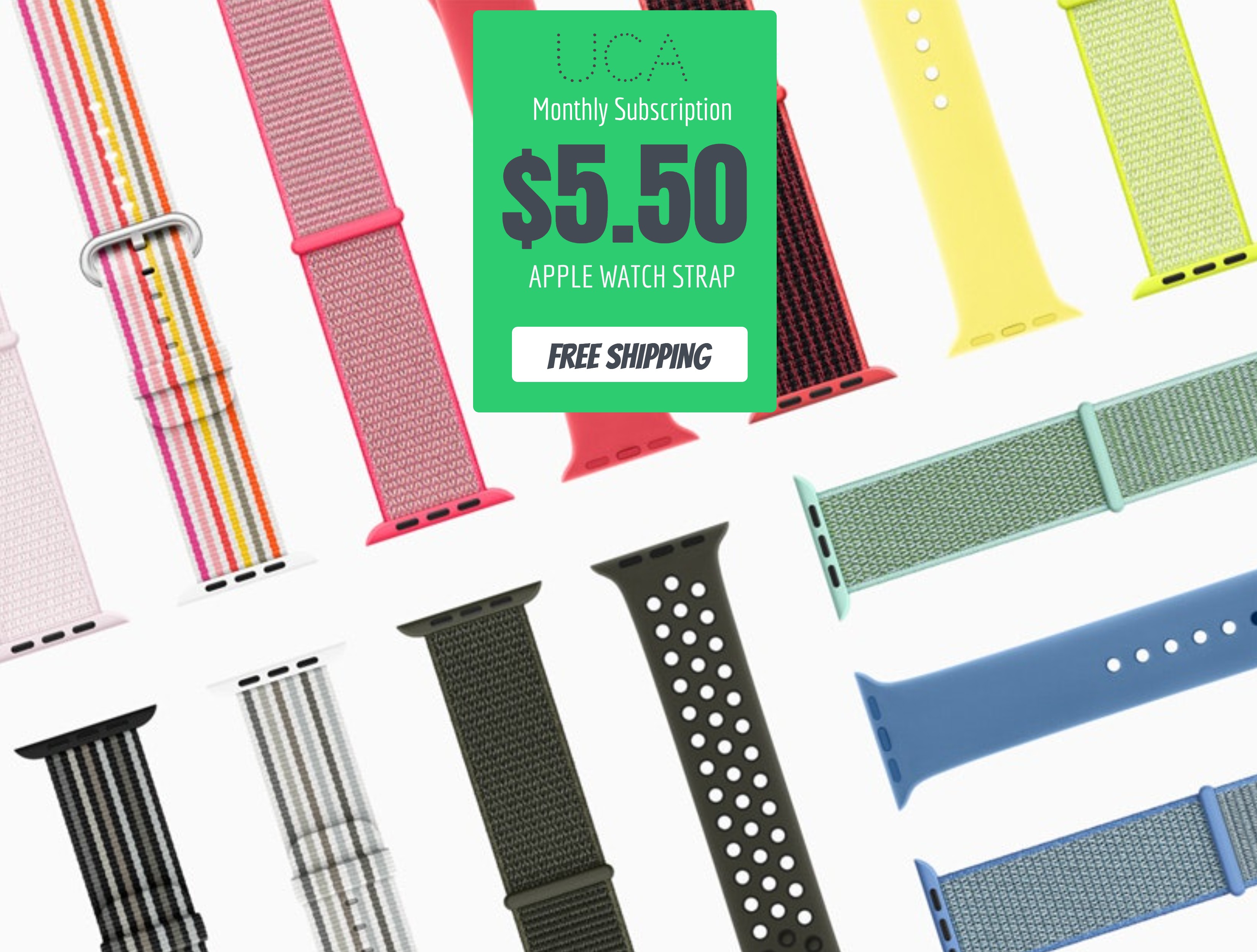 Membership includes a new Apple Watch Strap delivered to your door every month. They're durable, have a similar style as OEM collections and you save $100s of dollars.
Match your strap to your shoes and clothing. Our plan is an affordable option so that you can get access to 100s of amazing colors and styles. Save thousands of dollars when compared to retail! Subscribe now with fast, free shipping.

How do I know which Apple Watch strap to buy?
Every month, our specialists have gathered a variety of bands and straps with different styles and prices to add some pizzazz to the Apple Watch sported on your wrist. There's no better way to customize your Apple Watch than with a new strap or band every month. While the official Apple options are expensive, we are an affordable third-party option to suit any budget and wrist size.

Please feel free to get in touch using the contact form. We'd love to hear your thoughts and answer any questions you may have!


EMAIL | rj@flyunioncoast.com PHONE | (917) 310-3014 WHATSAPP | (650) 382-9491
MAILING | 369 Lexington Ave, 2nd Floor, New York, NY 10017